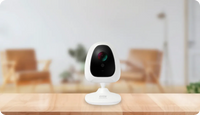 HomeCam Genie
Discover the smartest innovation in home security. Truly offline home camera that continues to record even when the Wi-Fi disconnects and protects your home & family seamlessly with Night Vision, AI Motion & Human Detection, and other such state-of-the-art features.
BUY NOW
HomeCam 360
Home security redefined – Get 360° coverage, see clearly even at night with IR LEDs, and maximise home and family security. Works even without internet – Records continuous videos for up to 60 days in SD card and comes with event-based cloud recording.
BUY NOW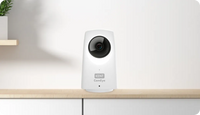 CarCam 2
Manage your drivers and ensure they don't misuse vehicles with CarCam 2. See what your driver is up to and ensure security of your car, even when it is parked.
BUY NOW
Customer Testimonials
"KENT CamEye ka analytics feature ise bakiyon se alag karta hai. Taxi, school bus, or public transport ke liye ye device khas upyogi hai, unke liye bhi jinki car unka driver chalata hai. Rs. 17,999 me apni gaadi ki suraksha ke liye ye deal buri nai hai."

Rohan Singh (CNBC Awaaz, Overdrive)
"I can definitely tell you that, the kind of features this CamEye is fitted with, kaafi functional hai aur security aur safety k hisab se kaafi jaruri features bhi hain. This is easy to use as well, this is not like some OBD plug-in kind of device."

Mr. Kranti Sambhav (Times Drive)
"All the time I am looking at amazing devices, technology & innovation and once in a while, does something come along that really makes me very excited. And this is, the KENT CamEye"

Rajiv Makhni (The Gadgets 360 Show)